Go To Angel / Pitch Global
Joint Live Online Remote Pitch Sessions
Go To Angel / Pitch Global is a for fee service for companies seeking startup, funding, growth, and/or exit assistance.

Live Online Remote Pitches
Go To Angel / Pitch Global live online remote meetings allow you to pitch before a "roomfull of investors" who are members and/or leaders of angel investment groups, venture capital firms, private equity groups, corporate innovation groups, and others. You get:
Recording: A recording session to record your pitch and get you access to custom tools.
Mentoring: A mentoring session with an accredited investor.
Metrics: Investors see your investment more clearly.
Live Online Remote: Q&A live with opportunities for follow-on meetings.
Example Metrics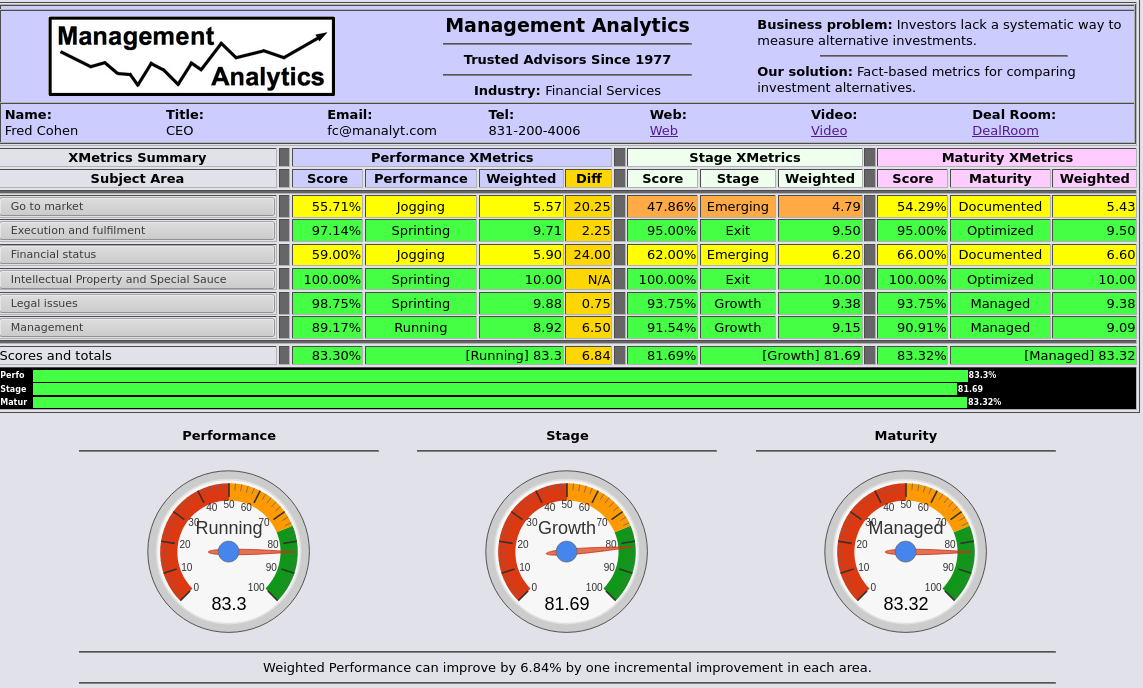 Example Metrics
To present in our upcoming sessions, select the link below: